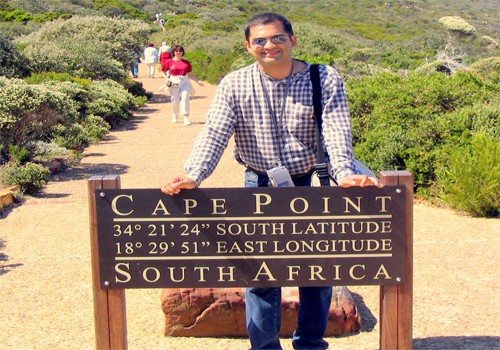 Subhash Motwani
On arriving at Johannesburg, I, along with the rest of the tourists, was driven straight to our hotel where we would spend the next 3 days – the Crowne Plaza hotel at Sandton. Sandton is one of the more upmarket districts of Johannesburg. As we were still recovering from our jet lag, late in the night, we planned to have an adventurous meal at South Africa's Red Meat and Red Wine Capital – The Butcher Shop & Grill situated on Sandton Square. A sure "no no" for vegetarians and even for kids under 14.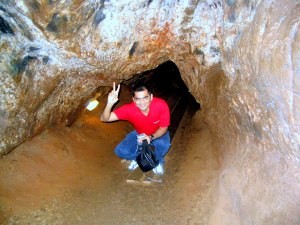 It was truly an invigorating experience and I would recommend meat lovers to visit the Butcher's Shop. In fact in the in-flight magazine of South African Airways, there was a very interesting advertisement which read " SOUTH AFRICA'S 3 ICONS….. Table Mountain, Kruger National Park and Butcher Shop & Grill at Sandton Square." I was glad to have visited one of the three ICONS of SOUTH AFRICA!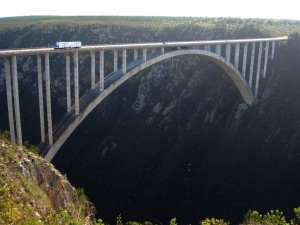 The following morning we were ready after a sumptuous breakfast for a tour of the Cradle of Humankind – the Sterkfontein and the Wonder Caves.
Before I take you into the caves, let me share some interesting information with you about Joburg or Jozi or Egoli or the City of Gold. Well all these sobriquets are various names given to the city of Johannesburg, the commercial capital of South Africa located in the Gauteng province. Jo'burg is undoubtedly the economic and industrial powerhouse of sub-Saharian Africa.
The city has many exciting places to explore such as Soweto – a city within a city, the Newton Cultural Precinct – home to theatre, jazz, clubs and restaurants, the Gold Reef City…..Before I proceed any further let me tell you that Jo'burg is like any other big city in the world – a New York, a London or a Mumbai. It is a very exciting city and one can easily spend 2 to 3 days in Johannesburg as there are lots of exciting activities for the tourists. Did you know that it is located on a high-lying plateau of over 1500 m above sea level?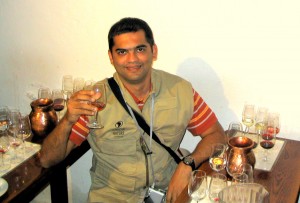 The city has many exciting places to explore such as Soweto – a city within a city, the Newton Cultural Precinct – home to theatre, jazz, clubs and restaurants, the Gold Reef City and before I proceed any further let me tell you that Jo'burg is like any other big city in the world – a New York, a London or a Mumbai. It is a very exciting city and one can easily spend 2 to 3 days in Johannesburg as there are lots of exciting activities for tourists. Did you know that this fascinating city of Johannesburg is located on a high-lying plateau of over 1500 m above sea level ?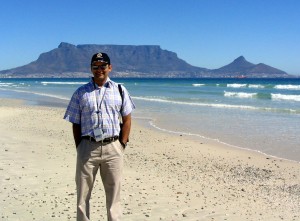 The Cradle is about an hour's drive from Johannesburg and has lots of other attractions around it such as small game sanctuaries, lodges and wellness centres. The Cradle of Humankind was declared a World Heritage Site in 1999 and comprises of an area of 48000 hectares. Besides the Sterkfontein Caves, the other site which is open to public is known as the Wonder Caves.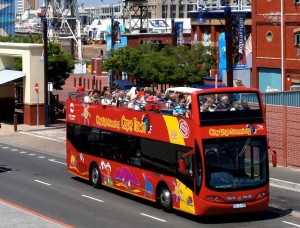 In 1978 a foot embedded in breccia was discovered at the Sterkfontein Caves. The foot, believed to be that of a monkey, was kept in a box until 1994 when it was discovered that it was from a hominid. "Little Foot", believed to be between 3.2 and 3.5 million years old, was then announced to the world.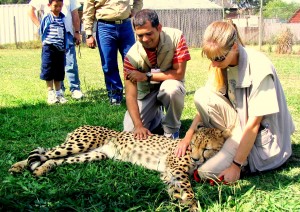 Unlike the Sterkfontein Caves, you enter the Wonder Caves by lift and here you can find some of the most amazing lime and dolomite formations in Africa. The caves are supposedly as old as 2200 million years. Some of the formation are as high as 15 metres suspended in some fascinating shapes. In these caves you find cave pearls, rimstone pools, stalactites, stalagmites, etc. and we were taken for an exciting tour where the most striking of all formations was in the shape of Mother Mary which has been formed naturally over a couple of million years back.
The same evening we visited Moyo – a restaurant which serves typical African cuisine. To make you feel that you too are a part of Africa. while you await your meal, you could get your face painted just as some of us did.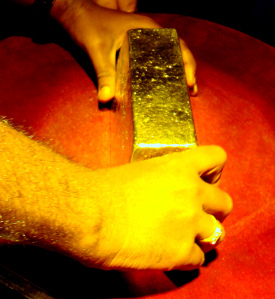 Our day started with a scenic drive to GOLD REEF CITY which is also popularly known as a CITY WITHOUT LIMITS. To reach the GOLD REEF CITY we had to take the road which leads to Bloemfontein, the judicial capital of South Africa.
At GOLD REEF CITY you will find one of Africa's greatest theme parks which is built around an authentic 19th Century gold mine. For those who want to see how the miners used to explore gold, it is worth taking the underground tour. Once in Gold Reef City, you can book your tour at "mine 20″ and it costed approximately R 45.00 per person at that time. Professional miners take you around and besides taking you several levels below ground level, they take you back in time narrating to you the history of the miners and how they used to go about exploring gold.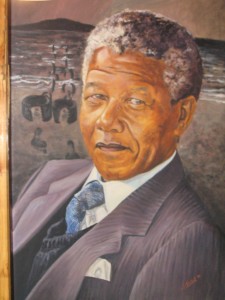 As South Africa has 11 official languages, it would have been difficult for persons to communicate with each other in the mines in the olden days. So before working in the mine, all the miners had to learn a common "miners" language which would be comprehended by one and all. The tour which lasted around 40 odd minutes took us through the entire process of how mining is carried out and the risks involved in mining gold. "No wonder we pay such a price for gold", I thought! After the tour ends, you are shown how a gold bar is made and this turned out to be the most interesting part of the tour for those of us who visited the gold mine to take back a souvenir or two. There are as many as 31 thrill rides you could choose from and for the strong hearted, it is worth taking a ride in the TOWER OF TERROR. This is really a terror ride where you are taken up very slowly right on to the top of the tower in a carriage and then literally thrown down the tower in a matter of few microseconds! I have to write this out in bold letters – HAVE A BALL AT THE AMUSEMENT PARK IN GOLD REEF CITY!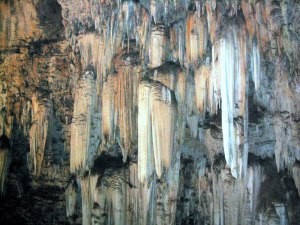 There are also robotic shows, clowns, bands, tribal dancing displays, magicians, can-can girls, strolling minstrels, gumboot dancers and even a mini farm at this magical place. To give you the flavour of South Africa just as you enter the Gold Reef City complex is a very colourful presentation of tribal dancers thumping their feet and shaking their bellies to some very lively music. The sight is breathtaking.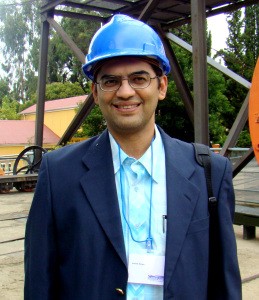 There is loads of stuff to do at GOLD REEF CITY and we were glad to find out that we would be making yet another trip later in the night to experience the bustling city at night. At the CASINO HOTEL, The "Back of the Moon" is a restaurant which creates a fusion of the romantic past with the exciting present. Based on the theme of a Sophiatown shebeen or pub in the turbulent fifties, you can experience great cuisine and at the same time rub shoulders with great musicians from Africa.
I was in the last phase of my stay in the Gauteng province and on the agenda was visiting the Apartheid Museum and Soweto where we would lunch at the Nambitha Restaurant. No trip is complete to Johannesburg without visiting these two very historical venues which take you back for a moment to the era of detention, oppression and division during the apartheid days.
The regular tourist would have a great time at Gold Reef City but I always believe that when you visit a place it is also equally important to know a little bit of the history of that place and not just visit the amusement parks and man made attractions. This is especially true for when visiting South Africa, a beautiful country which was cut off from the world due to apartheid.
The Apartheid Museum takes you back in history to remind you of the "old South Africa." It reminds you how wonderful it is to live in the free world. The experience begins right at the ticket counter. Some tickets have WHITES written on the, and others have NON-WHITES written on them. As someone has rightly said, a visit to the museum is a journey back in time to understand the significance of freedom and equality.
At the entrance are the seven pillars of the new constitution of South Africa. On each pillar are each of the seven fundamental values of the constitution viz democracy, equality, reconciliation, diversity, responsibility, respect and freedom. However, the most striking of all is Nelson Mandela's quote in June 1999 which stands out on one of the stones in front of the main entrance of the museum – "TO BE FREE IS NOT MERELY TO CAST OFF ONE'S CHAINS, BUT TO LIVE IN A WAY THAT RESPECTS AND ENHANCES THE FREEDOM OF OTHERS."
On arrival inside, you are separated according to racial classification for your first encounter with apartheid.Reunited, you will then follow the journeys of various South Africans from their birth in Africa or their landings as immigrants, through to the current day. Using documentary pieces of film, text, audio and live accounts you will then experience for yourself the early part of the last century, the rise of both Afrikaner and African nationalism, the birth of the African National Congress (ANC) and the passing of the law that lead to the several Acts of Apartheid.
After having spent time at the Apartheid Museum we headed south of Johannesburg and into Soweto. Soweto is a township which was developed for black people under the apartheid system. Most of the struggle against apartheid was fought in and from Soweto. The name Soweto is an acronym, made up – in apartheid days – from the first letters of the words "south western township". Soweto is estimated to be inhabited by over two million people, with homes ranging from extravagant mansions to makeshift shacks. Soweto is a city of enterprise and cultural interaction. It is a popular tourist destination with sites such as Kliptown (where the Freedom Charter was drawn up), the home of former President Nelson Mandela, the Hector Petersen Memorial site, restaurants and shopping malls. It boasts of one of the largest hospitals in the continent and the only African-owned private clinic.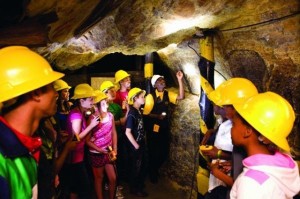 First, we visited the Hector Peterson's Memorial. The Hector Peterson Museum opened on Youth Day, 16 June 2002 to commemorate the event that took place almost 26 years ago when over 500 innocent people were killed. Hector, 12, was one of the first casualties of the Soweto uprising of 16 June, 1976, when over 500 people were killed as they protested against the imposition of Afrikaans as a medium of instruction in township schools. A news photograph of the dying Hector being carried by a fellow student, was published around the world. However at the memorial you see a photograph of an unconscious Hector being carried by fellow student Mbuyisa Makhubo, with Hector's sister, Antoinette Sithole, running alongside. The Museum is located two blocks away from where Hector was shot.
Later we visited Nelson Mandela's House which has now been turned into a museum. Located on Vilakazi Street, this four roomed home of Nelson and Winnie Mandela now houses various memorabilia. It is one of the most popular tourist attractions for those who visit Soweto. This is the place where Mandela used to live before he was imprisoned for 27 years.
A visit to Soweto isn't complete if you do not savour some fine cuisine at one of the shebeens and we were lucky to visit one of the finest restaurants called Nambitha Restaurant.
The cuisine at Nambitha is a delectable experience of various cuisine from different ethnic regions served in the midst of a great exhibition of classic photographs from world-acclaimed photographers. The restaurant is located on Vilakazi Drive, a few minutes away from the famous street where two of South Africa's greatest sons Dr Nelson Mandela and Archbishop Desmond Tutu have their residences. The locals at Nambitha are extremely hospitable and the experience of a sumptuous meal will leave you wanting to return again in the future.