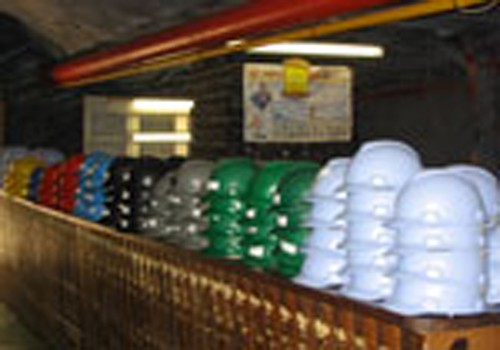 South African Diary 2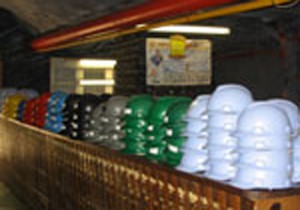 The day started with one of the most scenic drives to GOLD REEF CITY which is also popularly known as a CITY WITHOUT LIMITS,as in this unique complex, you have a casino, an amusement park and if you want to be part of the fun and adventure all day long and late into the night you could even stay at one of the hotel properties within the GOLD REEF CITY. To reach the GOLD REEF CITY we had to take the road which leads to Bloemfontein, the judicial capital of South Africa through the Booysens exit.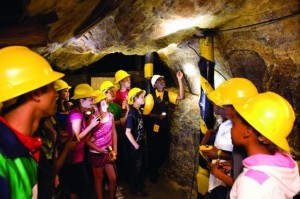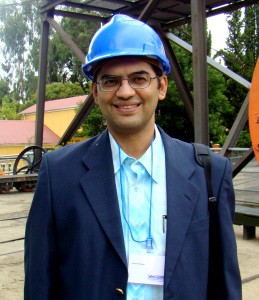 Why is Johannesburg known as the city of Gold? In 1885 this region which was known as Witwatersrand or the Ridge of White Waters was virtually an uninhabited ridge- a watershed 1800 metres above sea level from which streams running north found its way into the Indian Ocean and in the southern side emptied into the Atlantic Ocean. Once it was identified that there were Gold Mines in and around this area, within a span of a decade, Johannesburg grew to become the most populous city in southern Africa and in no time it was known as the city of gold and instant riches. Soon you had people migrating not only from different parts of South Africa but also from neighbouring countries such as Botswana, Namibia, Mozambique.
As the gold rush period came to an end, it lead to many miners becoming unemployed and hence this eventually created one of the highest unemployment rates and led to a city which has a very high crime rate. Although in my previous article, I have emphasized that even today Johannesburg is like one of many cosmopolitan cities of the world like New York, London or Mumbai and most of the city is safe barring a few areas.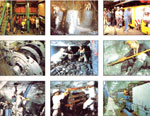 Coming back to our trip at GOLD REEF CITY, you will find one of Africa's greatest theme parks which is built around an authentic 19th Century gold mine and for those who want to see how the miners used to explore gold, it is worth taking the underground tour.  Even children over 6 years can take this trip and go back in time.Professional miners take you around and besides taking you several levels below ground level, they take you back in time narrating to you the history of miners and how they used to go about exploring gold.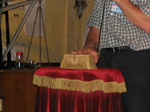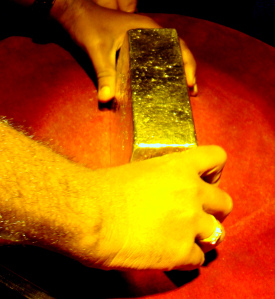 As South Africa has 11 official languages, it would have been difficult for persons to communicate with each other, so before working in the mine, all the miners had to learn a common "miners" language which would be comprehended by one and all. The tour lasted approximately 40 minutes and took us through the entire process of how mining is carried out and the risks taken to mine gold. No wonder we pay such a price for gold.After the tour ends, we are taken to see how a gold bar is made and this turned out to be the most interesting part of the tour especially for those who visit the gold mine to take back a souvenir or two. One of the most prized collections is undoubtedly the 1 oz KRUGERRAND which is indeed a collector's item and it comes to you after creating a real big hole in your pocket. There are other interesting souvenirs that you could get as well but nothing to beat the KRUGERRAND. Those interested in doing a bit of window shopping before the BIG PURCHASE can visit www.goldreefcity-mint.co.za and carry the extra couple of thousand dollars to bring back a collection of gold souvenirs.

After experiencing darkness in the mines and thereafter the glitz of gold in the souvenir shops, it was back to reality and to see the other interesting sight of GOLD REEF CITY – the amusement park, a must for kids and kids at heart. There are as many as 31 thrill rides to choose from.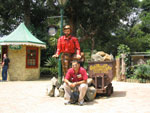 There are also robotic shows, clowns, bands, tribal dancing displays, magicians, can-can girls, strolling minstrels, gumboot dancers and even a mini farm. As you enter the Gold Reef City complex, the most colourful and breathtaking presentation of tribal dancers thumping their feet and shaking their bellies to the liveliest music gives you the flavour of South Africa.
There is loads of stuff to do at GOLD REEF CITY and we made yet another trip later at night to experience the bustling city at the CASINO HOTEL, where we would not only enjoy some exotic cuisine at the "Back of the Moon" restaurant at the Gold Reef City Casino Hotel, but also witness one of the longest running musical plays in South Africa – the African Footprint which was being performed at the Globe Theatre located within the same complex. The "Back of the Moon" is a restaurant which creates a fusion of the romantic past with the exciting present. Based on the theme of a Sophiatown shebeen or pub in the turbulent fifties, you can rub shoulders with great musicians from Africa.
After enjoying a sumptuous meal you can either try your luck at the casino or see a play at the Globe Theatre just as we did. We were extremely lucky to witness African Footprint – an explosive stampede of song and dance with an interesting ensemble of Euro African music, famous as one of the most successful musicals in South Africa.
There is a bit of history and significance associated with Richard Loring's musical as the first public performance was a part of the Global Broadcast of South Africa's millennium celebrations from Robben Island where Nelson Mandela was imprisoned during the apartheid era. And talking about apartheid, a visit to Johannesburg and more specifically to Gold Reef City is incomplete without visiting the Apartheid Museum which is located on the Gold Reef Road very close to Gold Reef City. To know more about Apartheid Museum, Soweto and Nelson Mandela's house you would have to read the next issue of Opportunities Today.
(to be continued)
Subhash Motwani
South Africa FUNDI(expert)